There are several ways to financially support this newsletter and the OptOut Media Foundation. We have very little money in the bank, and your donations will help us with everything we do and plan to do: developing and maintaining the app, paying for fundraising assistance and graphic design, hiring editors to curate your news app experience, providing free communications support and podcast production to independent outlets in our network, and a lot more.
All of your contributions are tax-deductible.
To become a monthly or yearly supporter of this newsletter, please do so here. We currently pay a 2.2% processing fee (3.5% for American Express) plus $0.30 per transaction to Stripe.
If you'd like to make a one-time donation or a donation of any size to the OptOut Media Foundation, you can do so on the following platforms. Any amount helps! If you're inclined to become a monthly or yearly donor, that's ideal because it will allow us to plan longer-term.
ActBlue Charities (we pay a fee of 3.95%)
Amazon Smile: Amazon is a giant monopoly and needs to be broken up. But until then, why not get some income? Sign up with the OptOut Media Foundation and do your shopping at smile.amazon.com, and Amazon will donate 0.5% of your purchase totals to us.
PayPal (once our nonprofit account is approved, we'll pay a fee of 2.2% plus $0.30 per domestic transaction)

Venmo: @OptOut-MediaFoundation (you pay a 3% fee for credit card payments; no fee if payment comes from a bank account, debit card, or Venmo balance)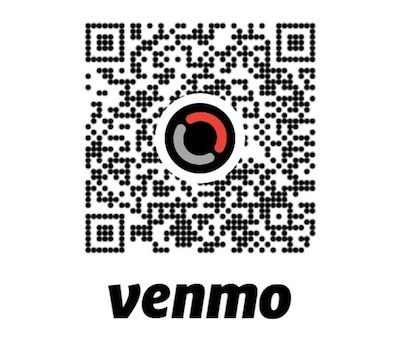 Send us a check:
OptOut Media Foundation
495A Henry Street #222
Brooklyn, NY 11231
See if your employer will match your donation
We are registered with Benevity, which many corporations use to determine eligible recipients of their matching grants. You can check with your employer to see if it uses Benevity; if so, they may double your contribution to us!
We are also registered with CyberGrants/FrontDoor. Your employer may use this system to identify matching grant recipients.